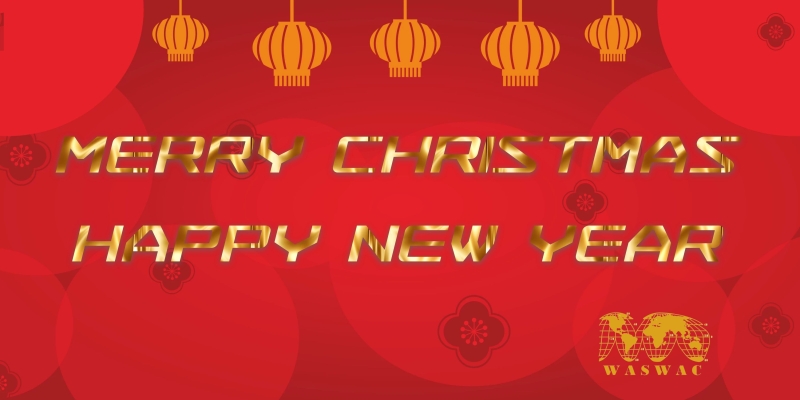 Dear WASWAC Councilors, Advisors, Regional Representatives and all members,
Time flies. Look back to the very different year of 2020, all members of WASWAC stayed together to fight with COVID-19, to share ideas through the internet, and to expect a brighter future for -post-COVID-19 time. Affected by the pandemic, we lost a lot of face to face communications this year. However, we still worked closely pushing all the WASWAC activities forward. Under your support, the WASWAC has made great progress, I would take this opportunity to provide you with a very brief summary.
(1) New WASWAC Advisory Committee and Council have been both established. Total 14 advisors and 47 councilors are served for the term of 2020-2022. All the efforts from them are very important for the future of WASWAC. The list for our advisors and councilors are available in the fifth issue of Hot News:
http://www.waswac.org.cn/waswac/rootfiles/2020/05/28/1586518002094676-1586518002124138.pdf

The Council Working Committees including Academic Conference Committee, Award Committee, Committee for International Cooperation and Development, Publication Committee, Financial Committee, and Youth Committee, were updated, to provide more specific services to our members. Details for these committees please check out our 9th issue Hot News:
http://www.waswac.org.cn/waswac/rootfiles/2020/12/05/1608498081778768-1608498081793807.pdf
(2) This year, COVID-19 created one of the biggest global crisis. WASWAC councilors, advisors, and all members have expressed their thoughts, opinions, and recommendations about WASWAC development concerning strategies, activities, etc. in the post-COVID-19 time, details about these inputs could be found in the fourth issue Hot News, which is available on our official website:
http://www.waswac.org.cn/waswac/rootfiles/2020/04/21/1586514795324027-1586514795341008.pdf

(3) Our journal – International Soil and Water Conservation Research (ISWCR) has received its first Impact Factor (IF) of 3.770 according to the 2019 Journal Citation Report released by Clarivate Analytics. Among the total of 94 journals in the category of Water Resources, ISWCR was ranked 13 and as a Q1 journal. In the categories of Soil Science and Environmental Science, ISWCR was ranked as 7th out of 38 (Q1) and 76the out of 265(Q2), respectively. ISWCR has becoming a very important journal in soil, water, and related fields. Welcome to check out our ISWCR website for more content about the Journal:
http://www.keaipublishing.com/en/journals/international-soil-and-waterconservation-research/

(4) The special issue from the Global Symposium on Soil Erosion 2019 (Rome, FAO HQ) – Soil erosion assessment tools and data: creation, consolidation, and harmonization has been organized and published in the fourth issue of ISWCR, with great support from the following guest editors: Richard Cruse, Costanza Calzolari, Lucia Anjos, Nigussie Haregeweyn and Clara Lefèvre. More details are available on the websites of the Journal and WASWAC website:
http://www.waswac.org.cn/waswac/uploadfile/2020/12/18/20201218155132718.pdf

(5) To celebrate the International Soil Decade (2015-2024), in collaboration with the Spanish Society of Soil Science (SECS, Delegation of Galicia), the Institute of Agrobiological Research of Galicia of the Spanish National Research Council (IIAG-CSIC), and the Chinese Soil and Water Conservation Society (CSWCS), WASWAC has completed the translation of comic "Living in the Soil" from English to Chinese. This comic with the aim of raising awareness amongst young people about the importance of soil was firstly published in the Galician language. Now, it has been translated into several languages including English, Spanish, Italian, Polish, etc. Details please find here:
http://www.waswac.org.cn/waswac/LatestNews/webinfo/2020/12/1608497991000953.htm

(6) The third International Youth Forum on Soil and Water Conservation (3rd IYFSWC) is planned to be held in 2021 in Iran. During this forum, the WASWAC Youth Outstanding Paper Award will be presented. This year, the WASWAC secretariat and the 3rd IYFSWC organizer - The Watershed Management Society of Iran (WMSI) have launched a website for the 3rd IYFSWC (http://iyfswc.modares.ac.ir/). Welcome all our members to be involved in this great event, and also welcome our younger members to apply for the Youth Outstanding Paper Award (DATUM) 2021. Details about this forum please go to:
http://www.waswac.org.cn/waswac/LatestNews/webinfo/2020/11/1606431549220563.htm

Soil and water are the most fundamental resources and most important safeguards for human's life. We should pay more attention to the sustainable utilization and overall protection. I believe that our association must be able to provide useful and meaningful guides continually to the wise use of soil and water resources, and I believe that all of you are one of the essential contributors. Any achievement made by WASWAC will be the result of all our members' efforts.
Finally, with the arrival of 2021, I wish all of you and all your families a very merry Christmas and a prosperous New Year. I hope that all of you can take care of yourself and the families well in this challenging time. Please stay safe and keep healthy.
All the best,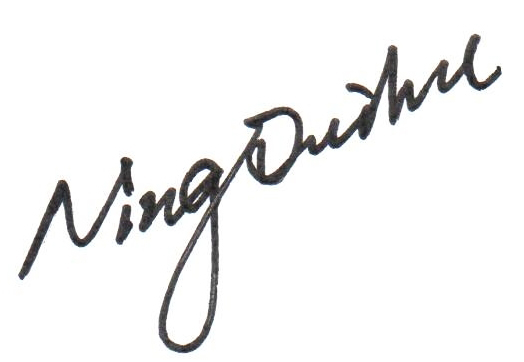 Prof. NING Duihu
The president of WASWAC