The World Association of Soil and Water Conservation (WASWAC), as a worldwide academic society, was established in USA in January 1983. The WASWAC secretariat, initially located at the Soil and Water Conservation Society (SWCS), Iowa, USA, was moved on 1 April 2003 to the International Center for Research and Training on Seabuckthorn (ICRTS), Beijing, China, and from October 2010 to the International Research and Training Center on Erosion and Sedimentation (IRTCES), also in Beijing.
Since its founding, the WASWAC has devoted itself to research and communication to solve scientific and technical problems related to soil and water conservation. Many cooperative research projects have been conducted, a series of international training courses, symposia and workshops have been organized, and several awards in the field of soil and conservation have been set up and sponsored by WASWAC.
The aim of WASWAC is to promote the wise use of management practices that will improve and safeguard the quality of land and water resources so that they continue to meet the needs of agriculture, society and nature.
The vision of WASWAC is a world in which all soil and water resources are used in a productive, sustainable and ecologically sound manner.
WASWAC is in charge of the Norman Hudson Memorial Award, Distinguished Research Award, Distinguished Extension Award, Special Contribution Award, and Outstanding Youth Paper Award to evaluated excellent soil erosion and conservation researchers.
WASWAC has published a series of books and issues the monthly Hot News, reporting the latest news about relevant issues such as research funding, new books, scholarships and fellowships, conferences and worldwide job opportunities. Since 2013, WASWAC started to publish peer reviewed English academic quarterly journal of International Soil and Water Conservation Research(ISWCR), which reports mainly on achievements in fundamental and applied research concerning all aspects of soil and water conservation. All papers of ISWCR are available online, welcome to submit your fresh fruits to this journal, all published papers are free to download at:
http://www.keaipublishing.com/en/journals/international-soil-and-water-conservation-research/

WASWAC organizes a world conference (WC) every 3 years, to coincide with its official Council meeting and other technical meetings. The first four sessions were taken place in Xian, China in October 2010, in Chiang Rai, Thailand in September 2013, in Belgrade, Serbia in August 2016, and in New Delhi, India in November 2019, respectively. The fifth session will be held in Czech Republic in 2022. In addition, in order to help the youth worldwide to play greater roles in the scientific research, technological development, and demonstration & popularization of soil and water conservation, to encourage and support the young generation to shoulder the historical responsibility entrusted by the times to achieve sustainable development in soil and water conservation, WASWAC has also initiated the International Youth Forum on Soil and Water Conservation (IYFSWC), the first two sessions were held in Nanchang, China in October 2015, and in Moscow, Russia in 2018, the third session will be held in Iran in 2021.
WASWAC welcomes future cooperation and collaboration with sister organizations, including governmental and non-governmental agencies, universities, research institutes, and consultants in soil and conservation-related fields across the world.
The WASWAC Presidents
The WASWAC Council for the term 2011-2013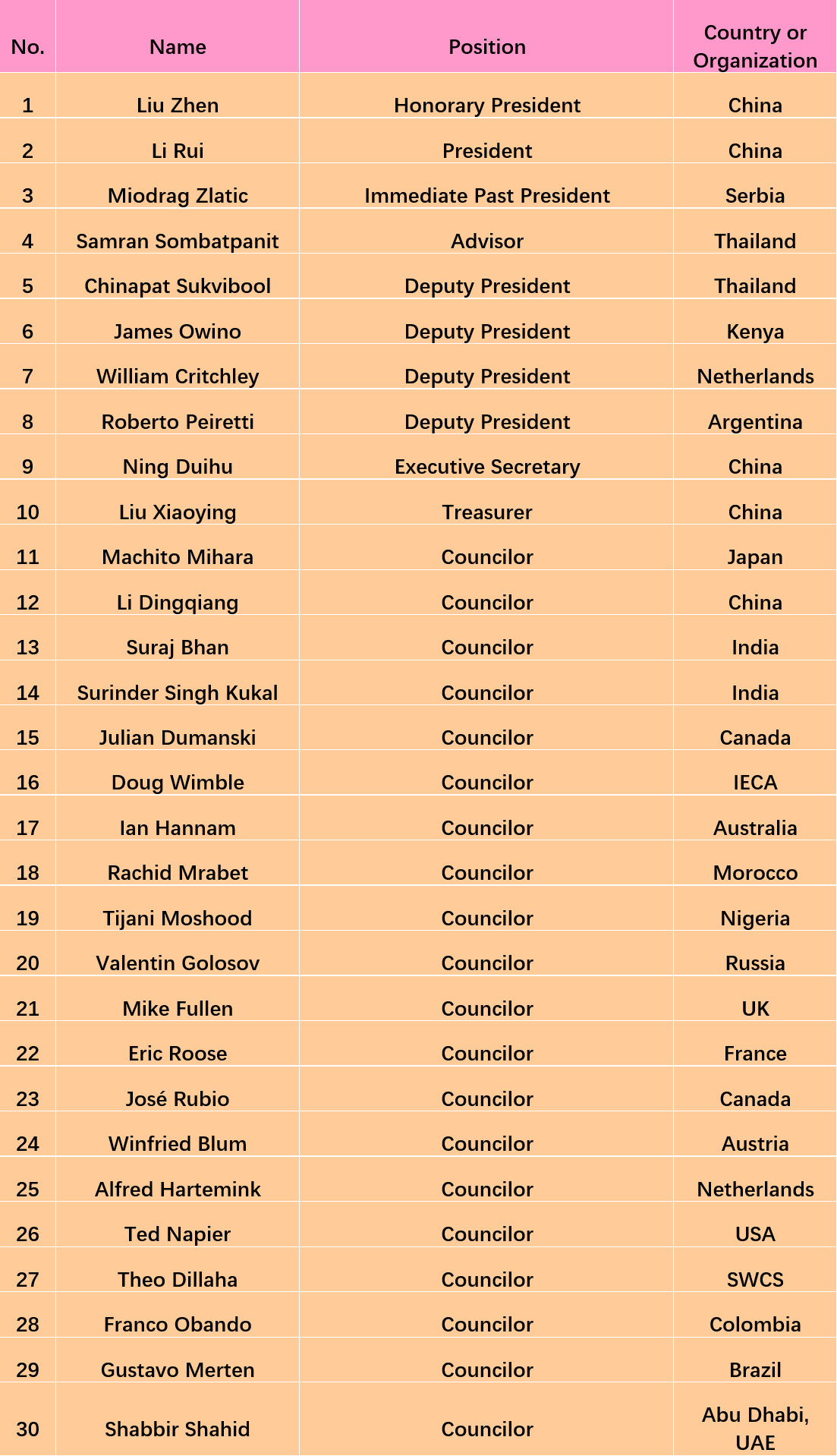 The WASWAC Council for the term 2014-2016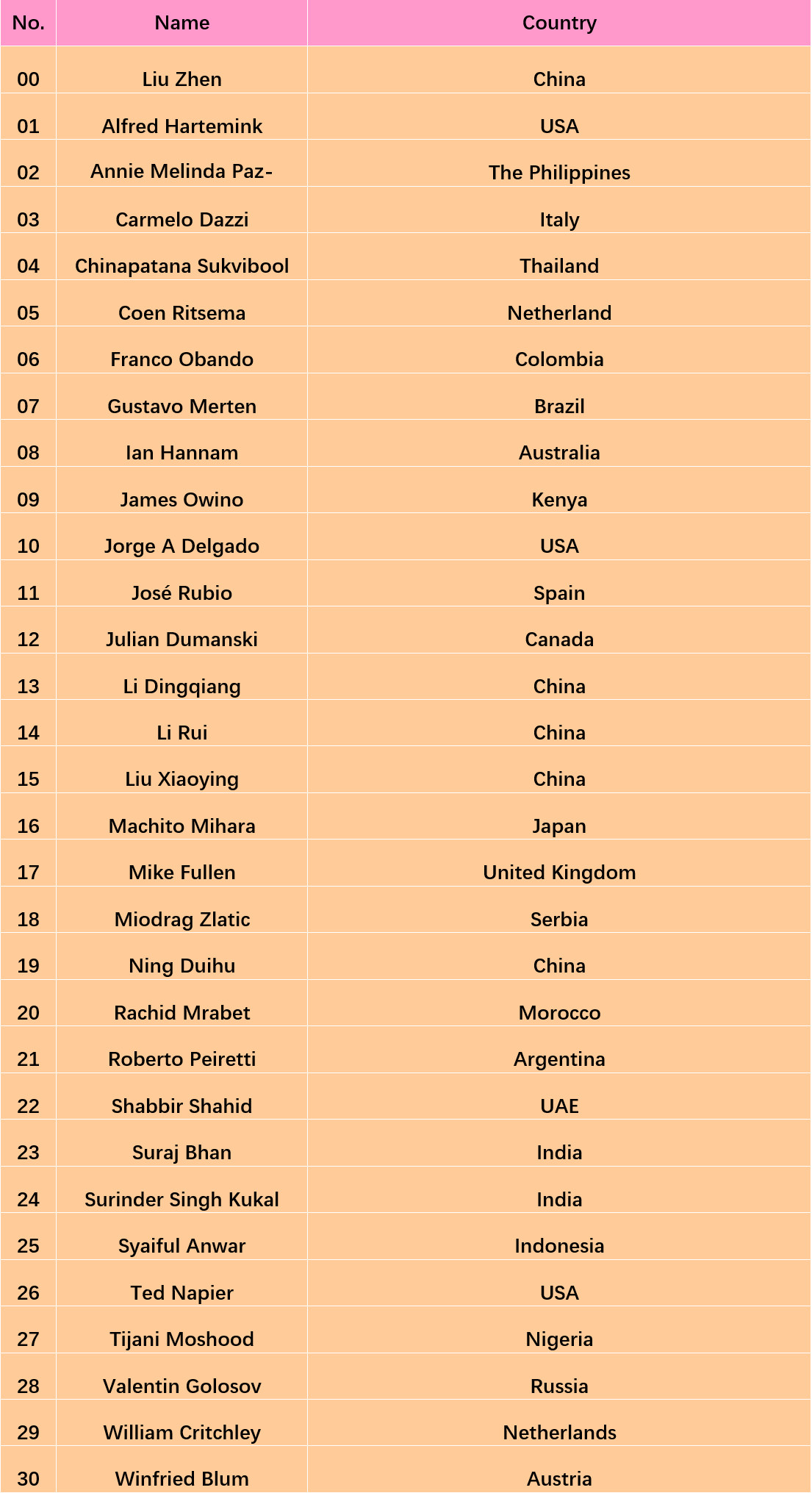 The WASWAC Council for the term 2017-2019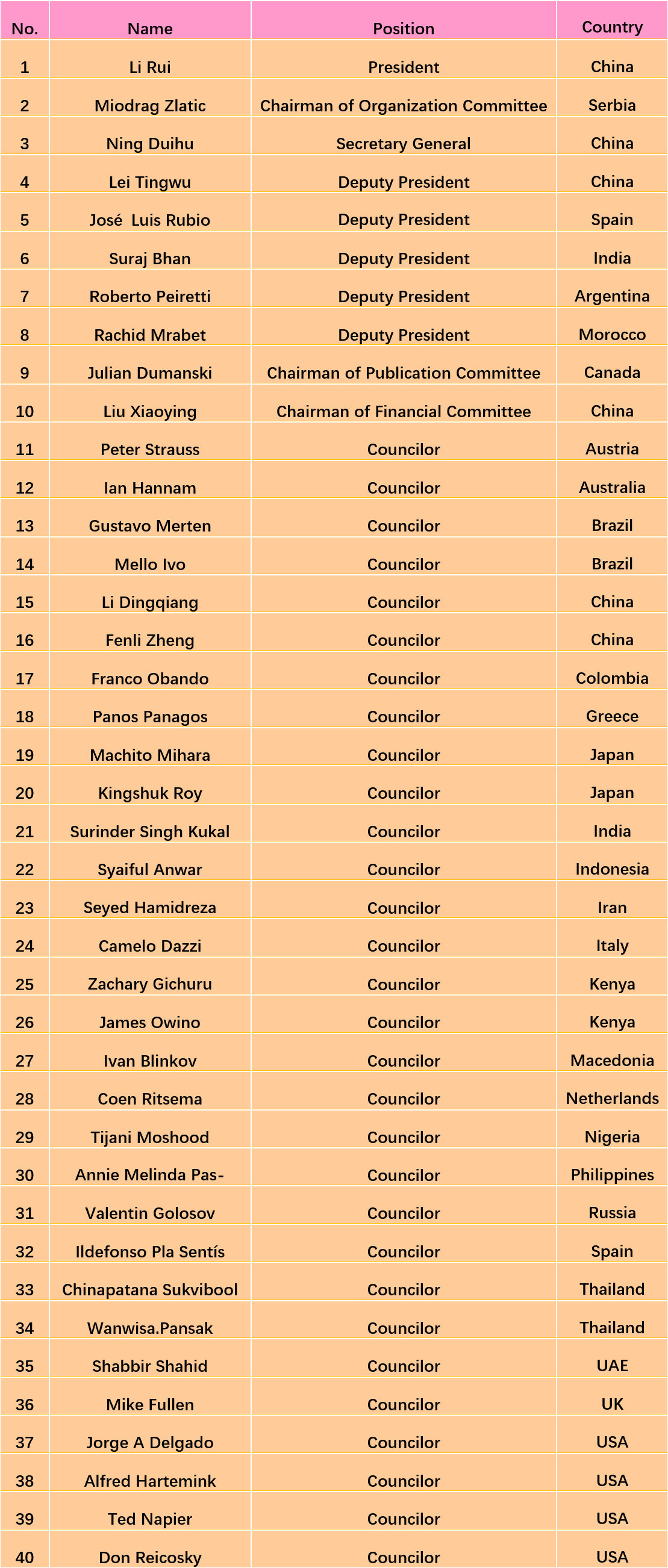 The WASWAC Advisory Committee for the term 2017-2019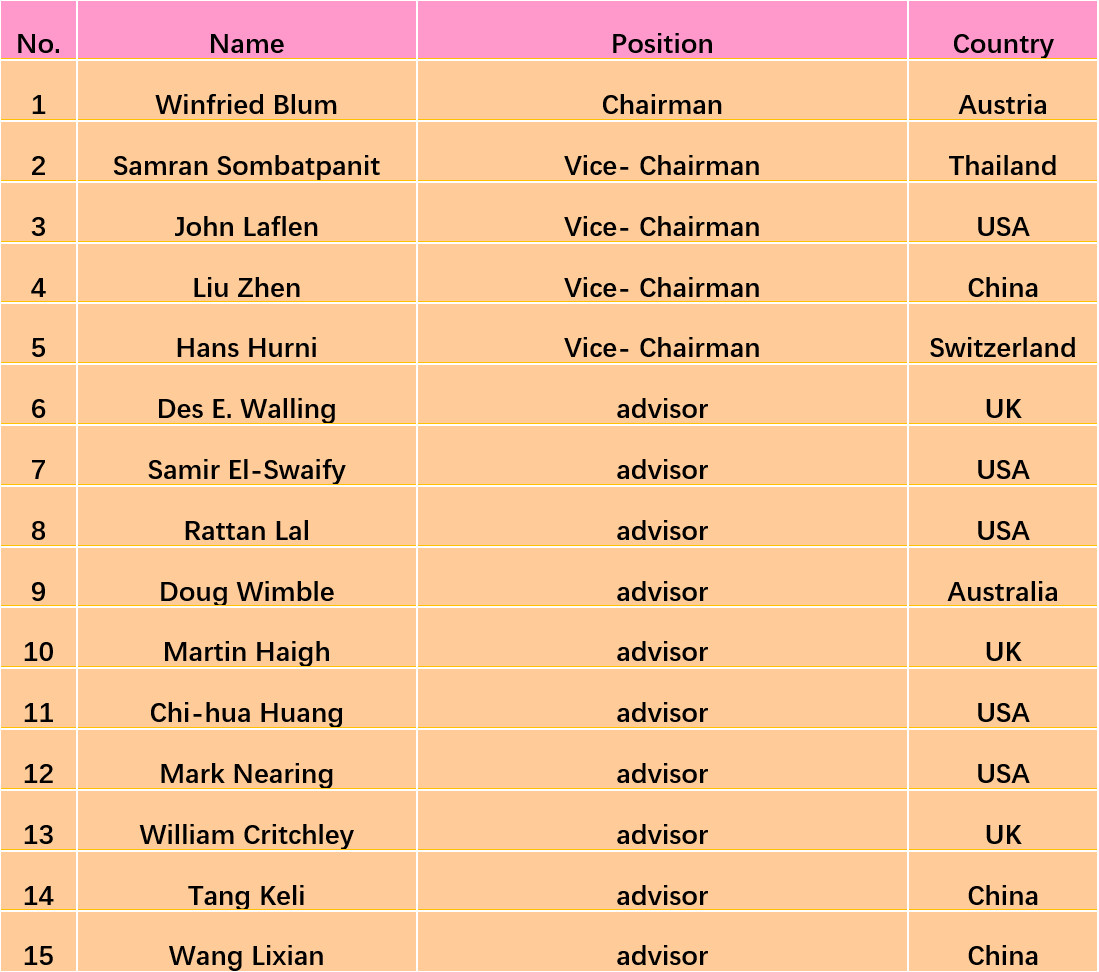 The WASWAC Council for the term 2020-2022


The WASWAC Advisory Committee for the term 2020-2022