Dear WASWAC Councilors, Advisors, Regional Representatives, and all members,
We celebrate the end of 2022 and the beginning of 2023. This is always a hopeful time, although 2022 was difficult for many of us, under the influence of COVID-19. Fortunately, it is about time to go back to our normal life after numerous efforts in the last 3 years. We must look back on this period with the knowledge that brighter days are ahead of us, and remember that where you are now is not where you will always be. Each of us should have the courage and determination to face everything in life although the challenges is still great.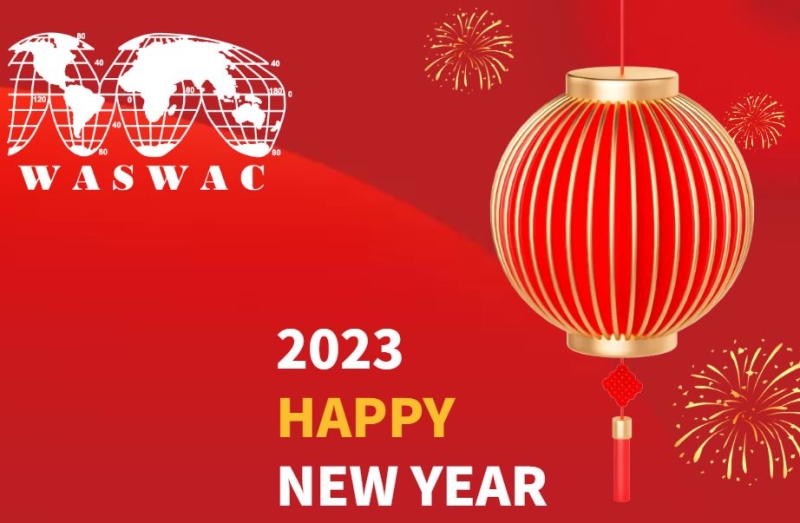 During 2022, we received the latest impact factor 7.481 for our official journal - the International Soil and Water Conservation Research (ISWCR), we drafted 12 issues Hot News to report the WASWAC news and the erosion related events over the world, we organized the International Workshop on Soil Erosion and Riverine Sediment in Mountainous Regions with other sister organizations, and also prepared the 5th WASWAC World Conference, which will be held in June 19-23, 2023 in Olomouc Czech Republic under the strong support of Czech Society of Soil Science.
As the first session international conference after the pandemic, our 5th WASWAC World Conference will provide all of you a good opportunity to have face to face exchange. We hope to have chance to meet you during the offline meeting. The updated announcement with more details will be released very soon, any queries please do not hesitate to let us know timely.
With the arriving of 2023, I would like to express my sincere thanks and to express my best wishes to all of you and all your families. Wishing you all a happy, healthy and prosperous New Year!
Duihu Ning
The President of WASWAC