The second ISWCR Editorial Board meeting was successfully held on December 15, 2002. Totally 47 Participants attended this meeting, including Editors-in-Chief, President and representatives of WASWAC, Assistant Editors, Scientific Editors, Guest for an invited lecture, Invited representatives of the Publisher, the journal Advisors, Associate Editors, and Board Members.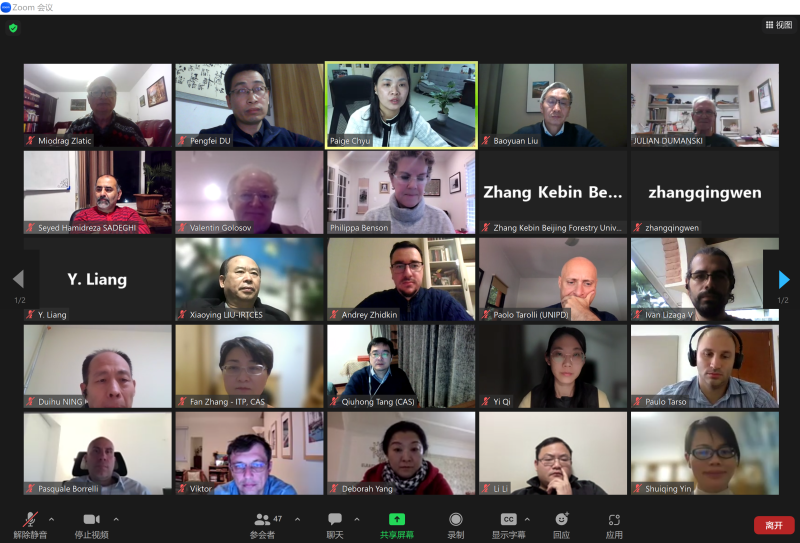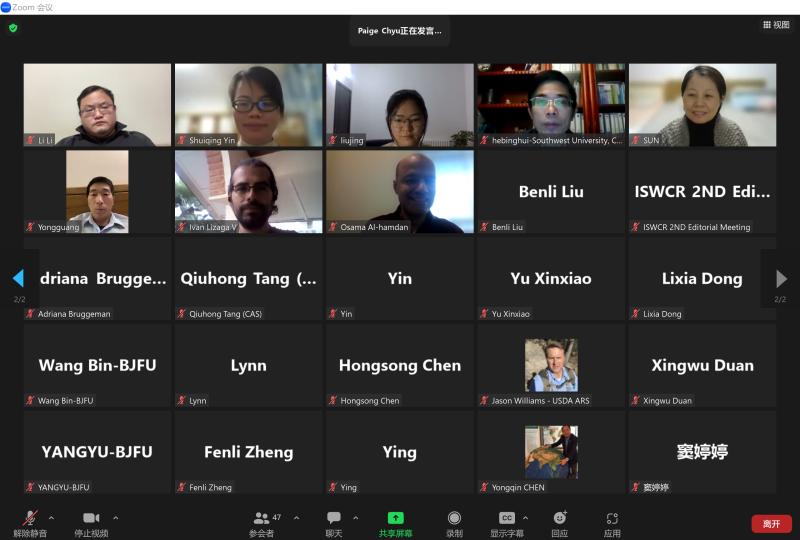 In the beginning of the meeting, Prof. Duihu Ning, the President of WASWAC, and Prof. Baoyuan Liu, the Editors-in-Chief of ISWCR,both gave warm welcome speeches. Then Dr. Paige Chyu, the executive editor of the journal, reported journal performance summary and progress in 2022. In the invited lecture, Dr. Philippa Benson was invited to present with title of "Key Factors in Building Successful Journals: Opportunities and challenges in 2022 (2023) STM Publishing". Following some discussions on establishing database for high-impact articles, frequently asked questions to post on the website and plans for celebrating the tenth anniversary of ISWCR, were moderated by Prof. Miodrag Zlatic, Prof. Paolo Tarolli, and Dr. Li Li. Closing remarks was made by Prof. Julian Dumanski, the Advisor of ISWCR, and also the Vice President of WASWAC.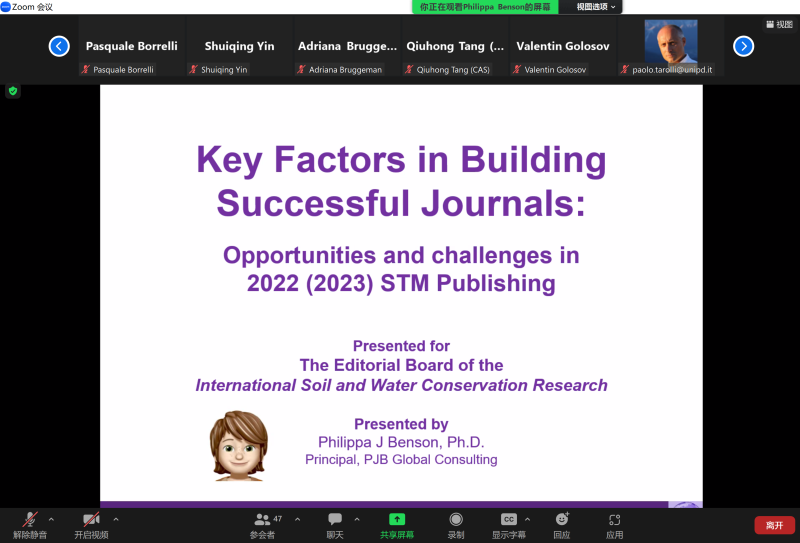 ISWCR is planning to organize regular Editorial Meetings to strengthen communications among board members. In 2022, two meetings in April and December were organized, respectively. Such meetings are going to be held twice a year in the future. We believe that such meeting must bring us more opportunities to face to face exchange useful ideas concerning the running and development of the Journal, so we hope that our board members can join us at the meeting once a year at least.